In an outbreak that is looking about as racist as an outbreak could look (see
Resident Evil 5
) It seems like kids in Uganda are starting to get early Zombie like symptoms with something called nodding disease.
Taken mostly from the wisdom of WikiP:
"There are other bizarre symptoms with the children often wandering off by themselves and getting lost in the bush. Other children have started fires, according to parents and medics in the field, while some appear confused and traumatized. The seizure often begins when the children begin to eat, or sometimes when they feel cold... These seizures are brief and halt after the children stop eating or when they feel warm again. These seizures can manifest themselves with a wide degree of severity... A curious feature is that no seizures occur when victims are given an unfamiliar food; for example, a candy bar...."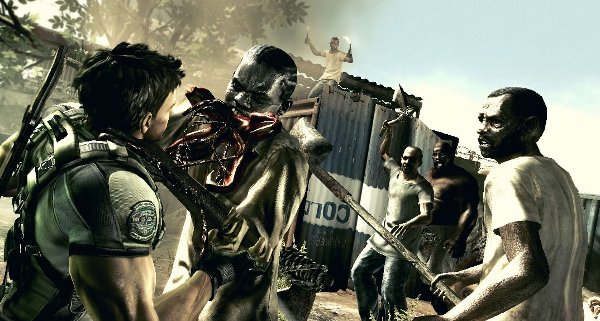 The cause of this outbreak is still worryingly unknown and it is thought to be a parasite living in the local water suppl. Just take a look at the increasingly factual looking Resident Evil for an example of how troublesome parasites can get out of hand really quickly
Anyway unlike Capcom mother nature isn't totally racist so it is probably only a matter of time until this hits UK/America, so because we are super nice we have put some top tips for how you can survive:
1.
Go and buy as many beans as you can from the supermarket, We are talking 100s of cans here.
2.
When you get home from your bean shopping spree, go upstairs, destroy your staircase and live entirely upstairs.
3.
Survive entirely on drinking the bean juice and eating the beans.
4.
After a while the horrible farts you will be having from eating nothing but beans will create a smell of death that will help disguise your presence from the Zombos.
5.
Sit back and bask in your FartFort™ and wait for it all to blow over.